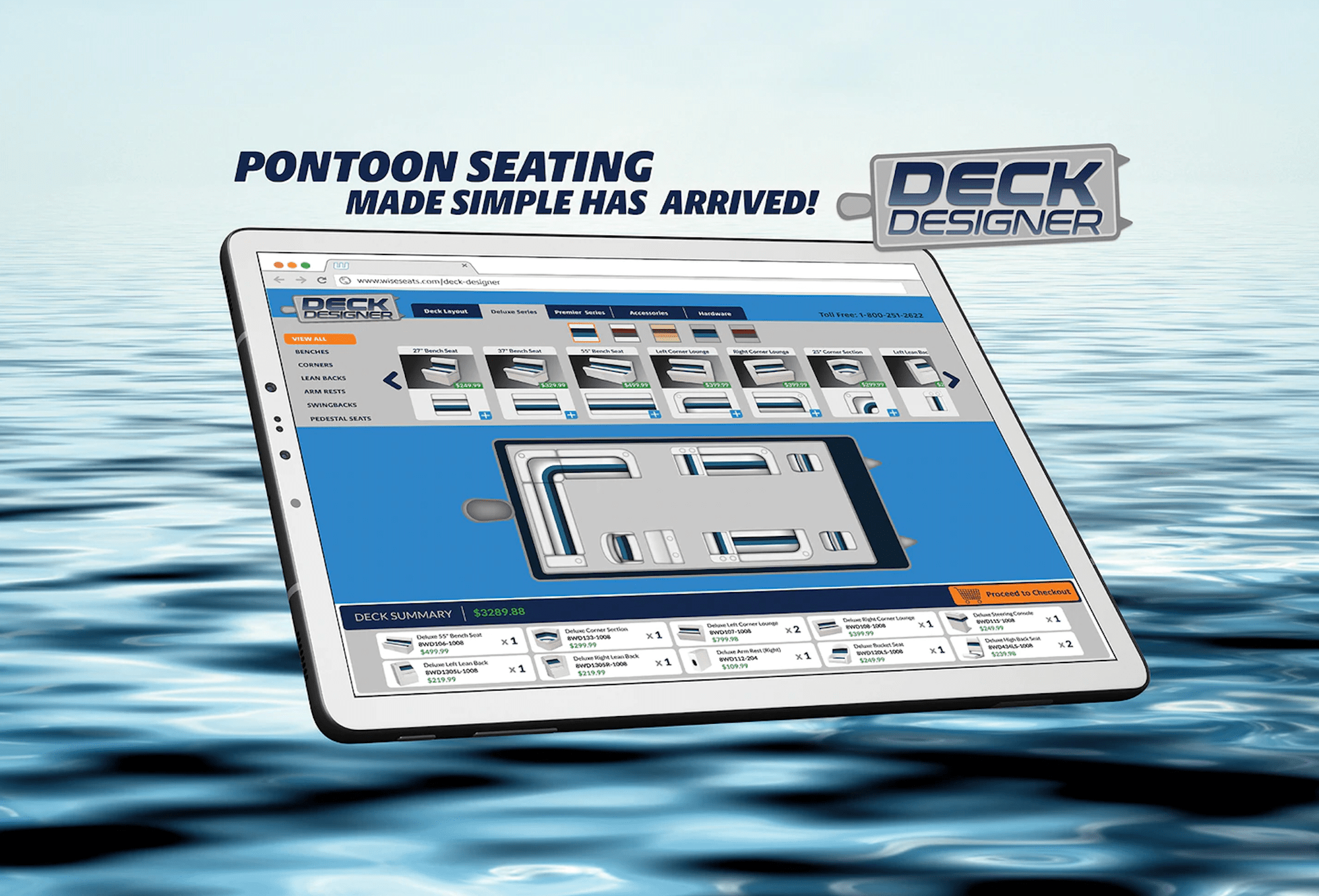 technology-4816658
Deck Designer - Design and quote system for boat furniture
The Wise Company Inc. has been manufacturing seat assemblies and related items for road machinery, farm equipment, trucks, golf carts and fishing boats since 1961. Currently, the company is the largest supplier of pleasure boat seating and interiors in the United States and one of leading manufacturers in the world. Lately the company has invested in their digital transformation and our agency has contributed with a product configurator.
The company came to us with a problem in quoting their products. Since their main selling items are boat seats and interiors, they were looking for a way for both customers and sales staff to easily plan their items on a custom sized boat.
The company needed an app that would allow users to try and fit items on a 2D deck, find the price, and have the ability to order or submit for a review. Another important feature was a distributor module where The Wise Company can share the configurator to other distributors.
We developed a 2D product configurator that allows users to draw their custom-sized deck, drag and drop items, snap to walls, and see real-time pricing. 
In addition, we implemented an iFrame manager to share the configurator to other distributors. Each iFrame has specific settings such as: setting discount, custom SKU and pricing, ability to edit CSS, enable/disable product for each distributor and many other features.
Besides the ability to submit a quote, another key feature is integration with Shopify, allowing the app to complete orders using the e-commerce platform and keep the inventory synchronized using Shopify API. Ability to generate a project summary in PDF for printing.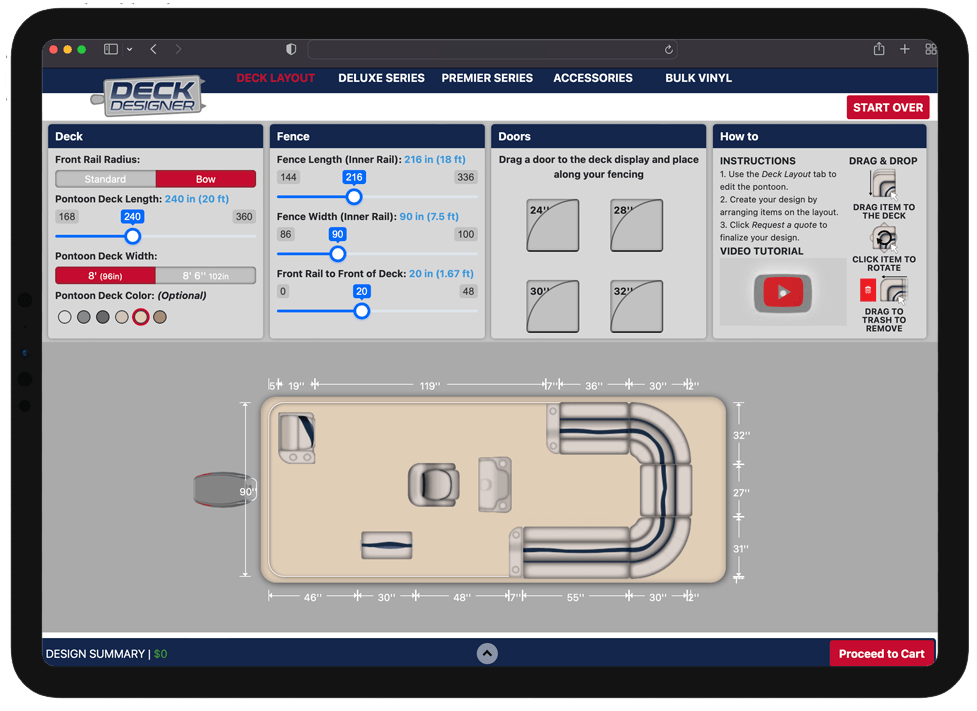 Currently, most sales are made through the Deck Designer app. They rely on the configurator to easily furnish and price a boat deck, track orders coming in from distributors, and give customers a simple and intuitive way to easily design their own project in front of a computer.
"They did a great job of understanding our needs as an outsider from the industries they're accustomed to.
Matt Wood – E-Commerce Project Manager, Wise Company