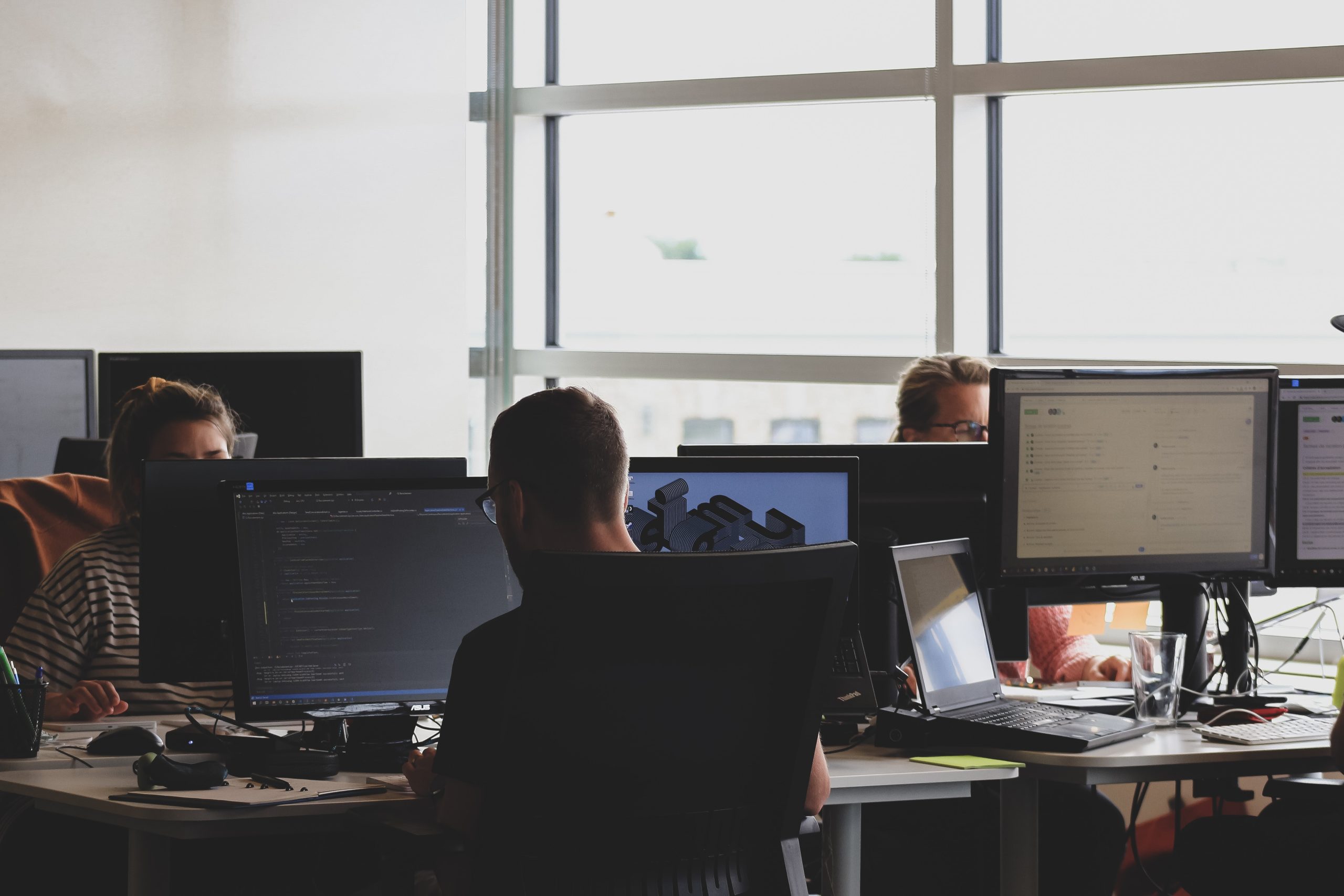 technology-4816658
Digital Artflow End-to-End Web Solutions Take Businesses to New Heights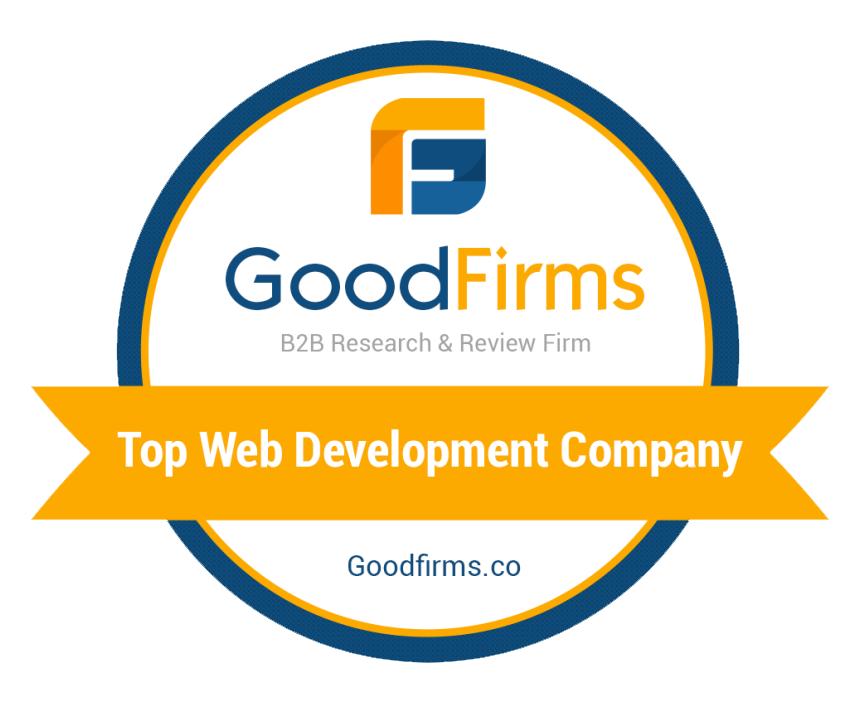 In the present digital era, there are many challenges when it comes to keeping audiences engaged with your business websites. Use of emerging technology can help in overcoming those challenges. . Optimizing user experiences has become imperative when it comes to developing successful websites. For that purpose web developers follow advanced and competitive web development trends that help businesses in achieving high customer satisfaction standards proficiently.
Hiring the top talents of Digital Artflow can enable the IT world to grow globally. It produces top-notch custom-built web applications that allow companies to form connections with their customers and grow their business productively.
Overview of Digital Artflow
Romania-based Digital Artflow is a dedicated web and mobile app development company that emerged in 2009. The experienced and qualified team members have sound skills and knowledge to build highly interactive visual-based apps.
Further, the professionals keenly and passionately employ cutting-edge technologies to build robust software solutions that seamlessly meet the growing demands of entrepreneurs and their organizations.
Highlights of the company:
The team uses advanced technology to build visual-based apps, including 2D and 3D visualization, to provide immersive experiences.
Skilled and innovative engineers build web apps for business operations, including product configurators, digital catalogs, eCommerce solutions, and quoting software.
With agile project management methodology, professionals develop comprehensive web and mobile applications and IT consulting services.
The team believes in building long-lasting, healthy, and productive relationships with clients by sincerely maintaining team values and ethics.
Digital Artflow High-end Services Make Great Things Possible
Custom Web Applications
The team employs advanced technologies to develop scalable custom web applications that competently meet the specific requirements of the businesses. Further, the team's robust solutions include 2D and 3D visualizing applications, online shopping solutions, quality mobile applications development services, ordering systems for consultants, dealers, and potential customers, database management systems and API integrations, and product configurator tools.
Ecommerce Development
The experts provide full-fledged eCommerce solutions from consulting and development to testing and maintenance services. With famous shopping cart platforms like Shopify, and Magento, the team possesses profound experience in interior design, healthcare, and fashion industries.
Professional Cloud Hosting
The experts create a unique set-up with a specific server and a security configuration that enable clients to run the applications securely and scalable. On reliable infrastructure, they run the applications optimally at all times.
VR/AR (Virtual Reality and Augmented Reality) Software Development
The specialists build 3D virtual world applications for clients that give a unique immersive experience to them. VR and AR applications help enhance interactivity between products and customers.
Henceforth, the GoodFirms researchers enlist Digital Artflow amongst the top web development companies in Romania as its world-class web solutions help in making the user experience highly interactive and engaging.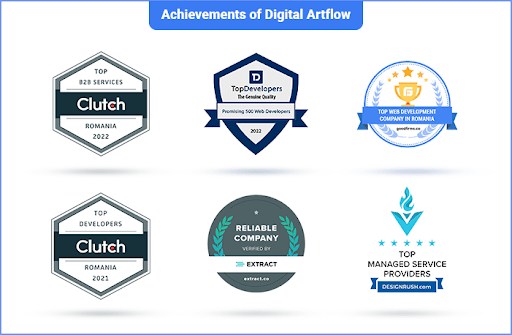 Why does GoodFirms acknowledge Digital Artflow as one of the leading web development companies?
Digital Artflow team members possess specialization in building highly scalable custom web applications to meet the growing business demands of valued clients. With the latest technologies, experienced professionals develop on-demand, highly functional web-based applications for organizations that take their business to new heights.
Further, the team competently manages everything from consultation and mock-up design to development and testing, resulting in providing a seamless experience to clients. The vigorous team members passionately experiment with new technology to deliver modern software solutions.
Additionally, the impeccable web solutions of the company include 2D and 3D visualizing applications, online shopping solutions, product configurators or configure price quote (CPQ) tools, and ordering systems for consultants, dealers, and customers.
From the below-mentioned review, it can be quickly figured out that the end-to-end services of Digital Artflow provide a seamless user experience.
Wrapping Up
Digital Artflow is an apt technology partner that can competently achieve clients' business objectives by transforming their business ideas into reality with a well-planned product development strategy. Further, the team properly understands the clients' business ideology and accordingly provides them with quality solutions.
GoodFirms and their Methodology
GoodFirms is the renowned ranking platform that enables IT businesses to establish their strong identity in the field of information technology. As a trusted review platform, it helps software vendors and IT companies to form robust connections to grow mutually. Further, the rankings of the companies are updated incessantly, and the experienced researchers of GoodFirms offer authentic user insights to the IT companies, resulting in making the apt decision for the business.