technology-4816658
Inimitable Services in Romania Provide Digital Artflow a Prominent Position at GoodFirms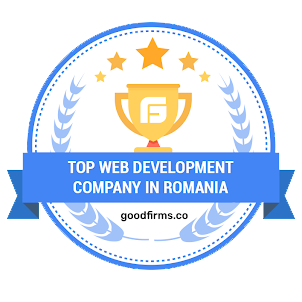 Founded in 2009, Digital Artflow is a web and mobile application development company that efficiently builds collaborative visual-based apps. Remarkably, these apps encompass 2D and 3D visualization such as CRM systems, digital catalogs, VR (Virtual Reality) and AR (Augmented Reality apps), product configurator tools, and ecommerce solutions.
It is interesting to know that the company has established clear-sightedness for the right aesthetics and layout techniques. Plus, the skilled team maintains high standards for accuracy.
Furthermore, the team is highly responsive and strives hard to develop top-notch quality custom 3d configurators for the clients' businesses. Even after deployment, the experienced team of professionals can effortlessly add virtual reality technology to the clients' configurator.
Washington D.C based GoodFirms is an authentic research and review platform that follows an impartial research methodology to list service providers. It helps recognize and pick the top service providers in web, mobile app development, web design, and other IT solutions domains. The firm employs three crucial parameters: Ability, Reliability, and Quality, to bridge the gap between service providers and service seekers globally.
Digital Artflow Highlights
Clutch named company as a leading 2022 B2B company in Romania.
To name a few, the company specialises in eCommerce, 3D product configurator, product customizer, interior design software, 3D visualization, and wardrobe design software.
The clients can efficiently simplify their ordering process with the help of a 3D Product configurator
The dedicated team of web developers employs the latest expertise and technologies to passionately develop scalable custom web applications for the client's business requirements. Not only this, the team is passionate about experimenting with new technologies and competently manages everything right from the consultation and mock-up design to development and testing.
The web development solutions of Digital Artflow involve 2D and 3D visualizing applications and ordering systems for consultants, dealers, and potential customers. The team offers tools related to product configurators or configure price quotes.
Due to such effective web development services, Digital Artflow has gained a prestigious position amongst Romania's leading web development companies.
The software developers also deliver a unique immersive experience to potential customers by engaging in virtual and augmented reality applications. With the help of a VR headset or any device camera, the clients can do various simulations such as virtual training sessions, medical treatments along with product tryouts.
Further, the team is fervent about experimenting with new technologies and developing advanced software solutions by spreading their interest. These VR and AR immersive software development services enable various companies to enhance interactivity between their customers and business products. Consequently, Digital Artflow has secured a prestigious position in the list of Romania's top software development companies at Goodfirms.
Apart from the services mentioned above, the company offers a complete range of ecommerce services, from consulting and development to testing and maintenance. Further, the company uses renowned shopping cart platforms like Magento, Shopify, and BigCommerce to develop e-commerce sites.
Besides, the professional cloud hosting services of the company enable clients to have a reliable infrastructure to ensure that the application runs in optimal and safe conditions.