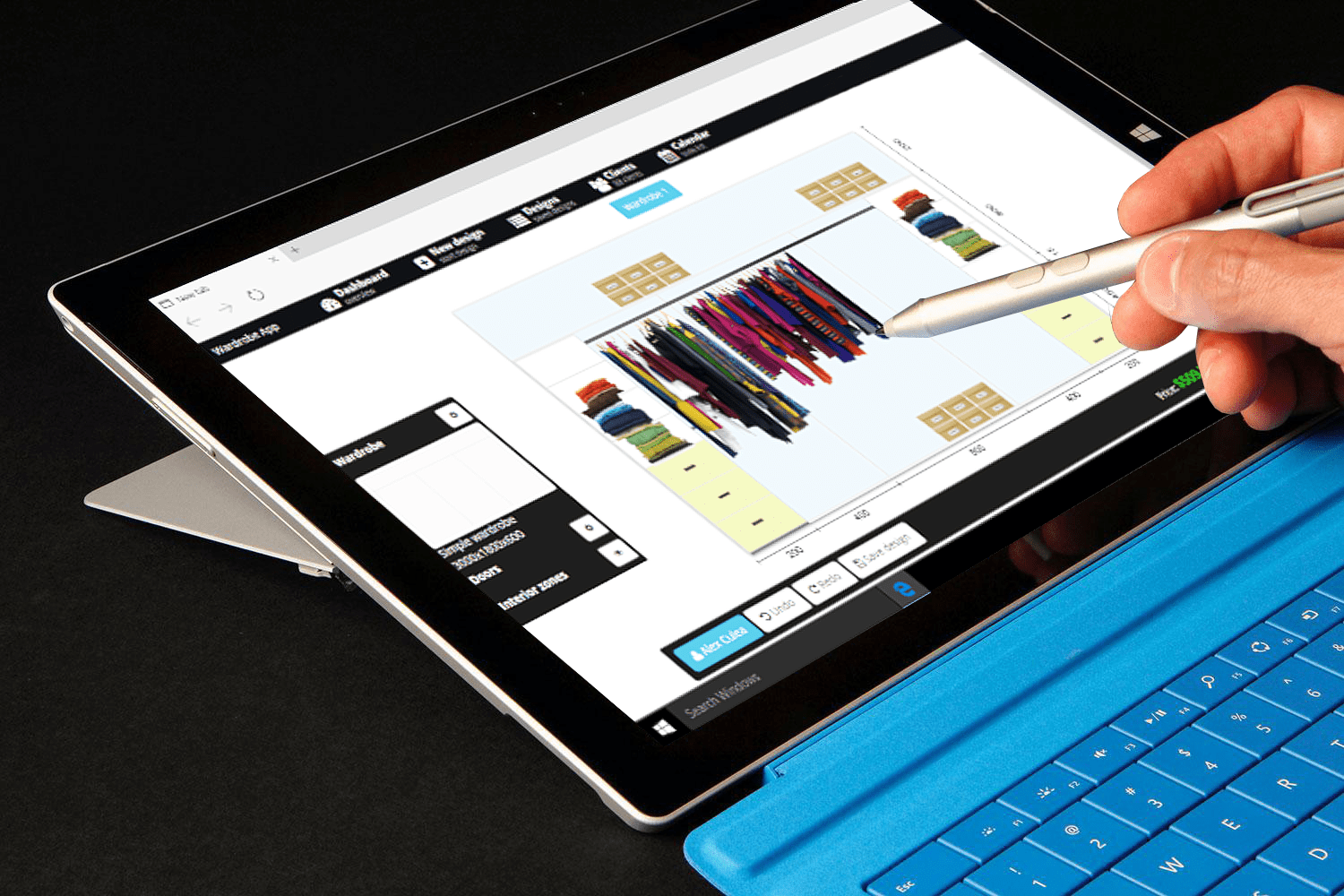 technology-4816658
myWardrobeLink - Design and Quoting System for Wardrobes
KWB Group owns the Wallspan Kitchens and Wardrobes brand and has showrooms all across south of Australia selling customizable kitchen cabinets and wardrobes. They stood out for their strong showrooms and the quality of their services, which is reflected in the reviews given by customers. Growing their business required some digital transformation, and Digital Artflow helped in the process.
In order to keep the quality of their services high and grow their business, the company needed a better way to manage their sales operations. Selling wardrobes was an important internal operation that needed to be drastically improved.
All their information (inventory, invoices/bill of materials, drawings, prices, etc.) was found in different documents, difficult to update and coordinate with the entire staff. There was a need to eliminate multiple sheets, have a design system and centralize all this information in one place.
Designing the wardrobe required a 2D drawing tool that was directly linked to the inventory systems so that everything could be found in one application.
We had to develop the application from the ground up and in the first phase we organized the project in two major components: the design system and the inventory. For the design system, we used a Javascript-based 2D canvas to draw room spaces and wardrobes; then connect to an inventory to use components in wardrobe designs. In other words, sales staff can easily create room walls in specific sizes, access components from the inventory and use them in the 2D wardrobe renderings. 
The system becomes more complex as sales staff can manage the customer database, create orders, get a price (discounts, tax, finance), bill of materials, generate invoices, wardrobe installation calendar, a log and generate documents. The internal application comes with permissions (level of access) for the entire staff: from sales, inventory personnel to administration and master admin.
All wardrobe parts information is kept in the app, in the backend using complex logic, where admins can easily create and manage the product catalog.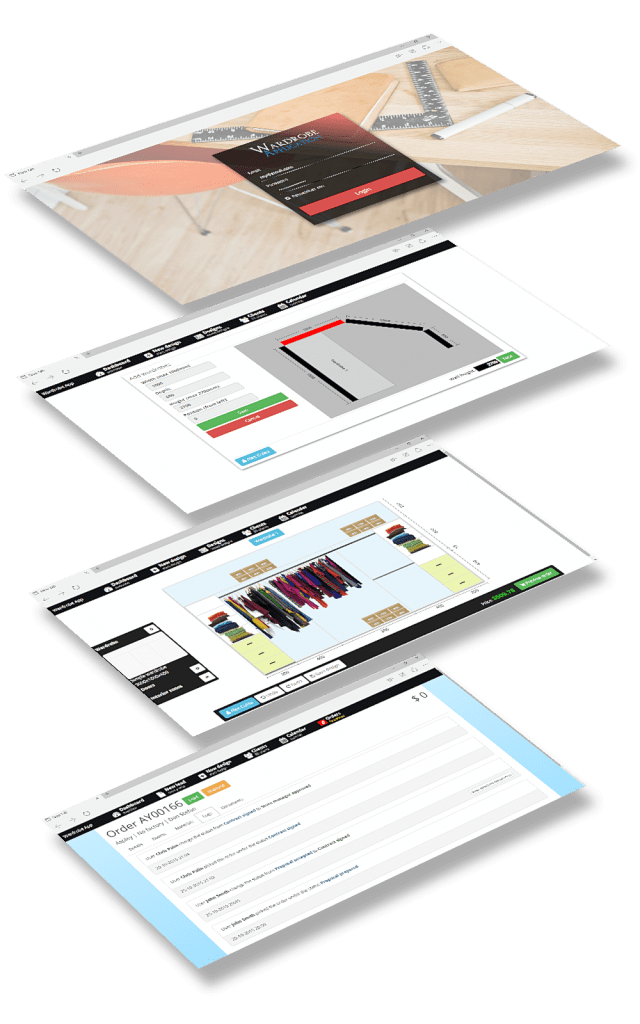 Once the app was launched, staff quickly eliminated manual wardrobe design and searching through hundreds of sheets, entering everything into the new system. The ordering process was reduced to 3 simple steps: design, quote and order; all from one application. It significantly reduced the design process time, creating and enabling new staff to be easily on-boarded with quick training. The wardrobe design system allowed the company to quickly expand its business and open more showrooms.
" Everything tracking OK If anything a little slow due to Time zones ECT.
John Bourke – CEO KWB Group Pty Ltd.