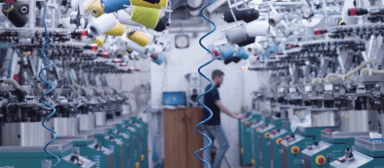 technology-4816658
Socks Factory - 3D Sock Configurator
Socks Factory is a polish manufacturer of socks since 1998, they have been sewing personalized socks for companies all over Europe. They operate on a large scale, having over 70 machines working non-stop. In recent years, Digital Artflow has been one of the main partners in their digital transformation.
They offer highly customized socks and the company was looking for a 3d configurator to give customers the ability to design their own socks online. The configurator will need to allow users to choose between materials, design pairs or left/right socks, choose size, colors and welt options, packaging and be able to upload or create templates using a design tool directly in the configurator.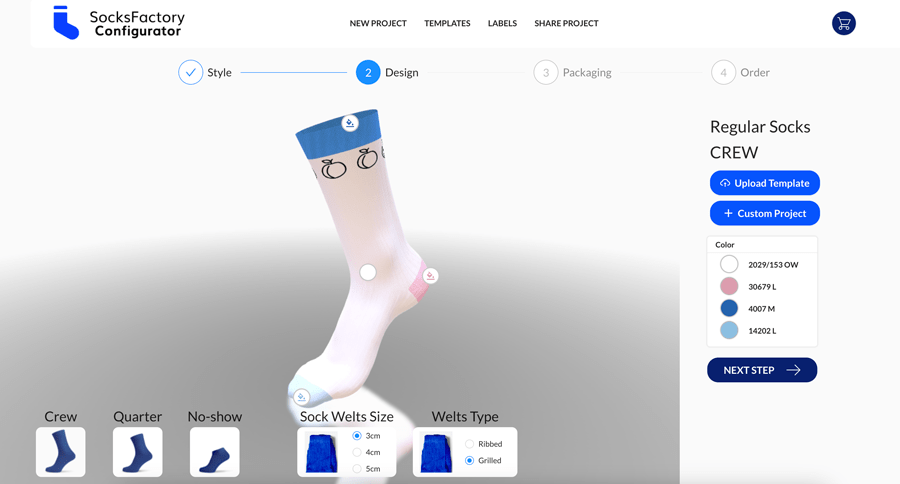 The configurator has been a collaboration for a few years now implementing more than what was initially envisioned. Besides, having the sock 3d configurator we integrated the app with the company ERP system, created an account/user and backend system, payment, bitmap studio to convert sock designs into knitting matrix (in pixels) to translate them onto the knitting software and many other features.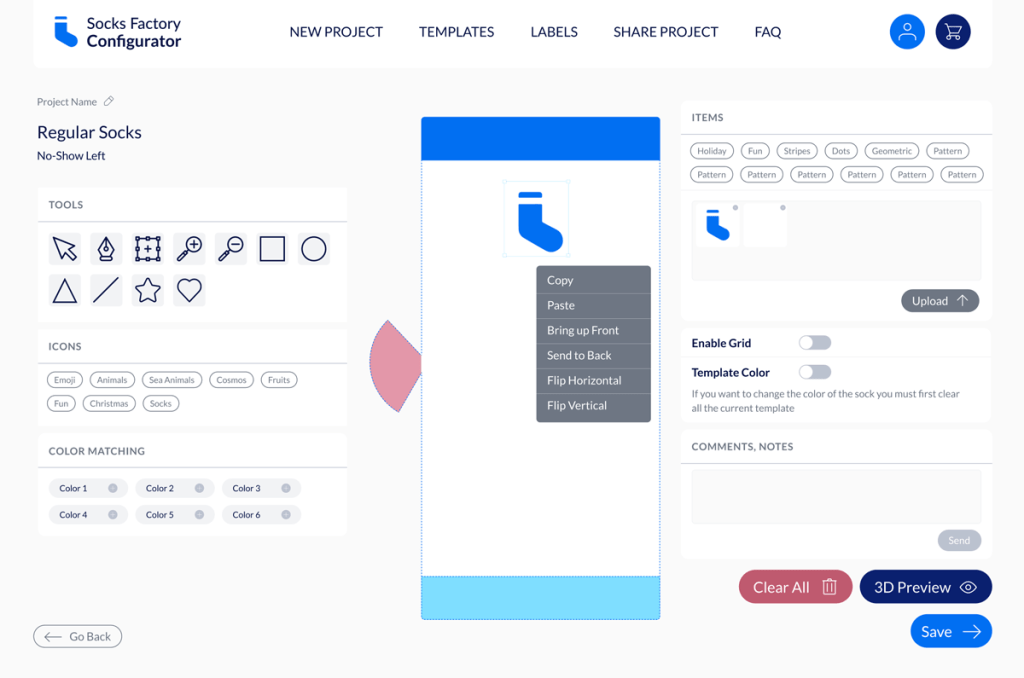 Since its launch, the configurator has played an important role in the company being the main quoting tool for most sock orders. The company is able to easily manage the design and sock orders by using the platform. Currently, it is a whole system built from several applications with specific roles, and we are still adding more features to it.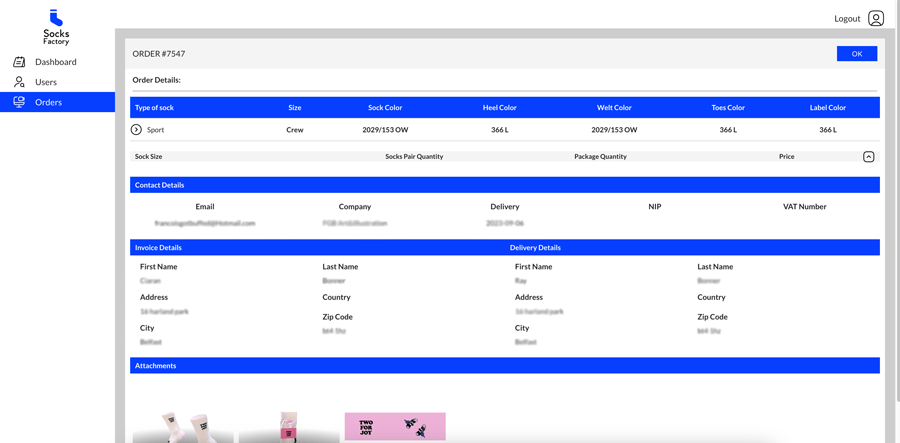 "They consistently provide quality services and communication at a fair offer. Overall, this has been a successful engagement.
Tomasz Gromelski – Owner Socks Factory