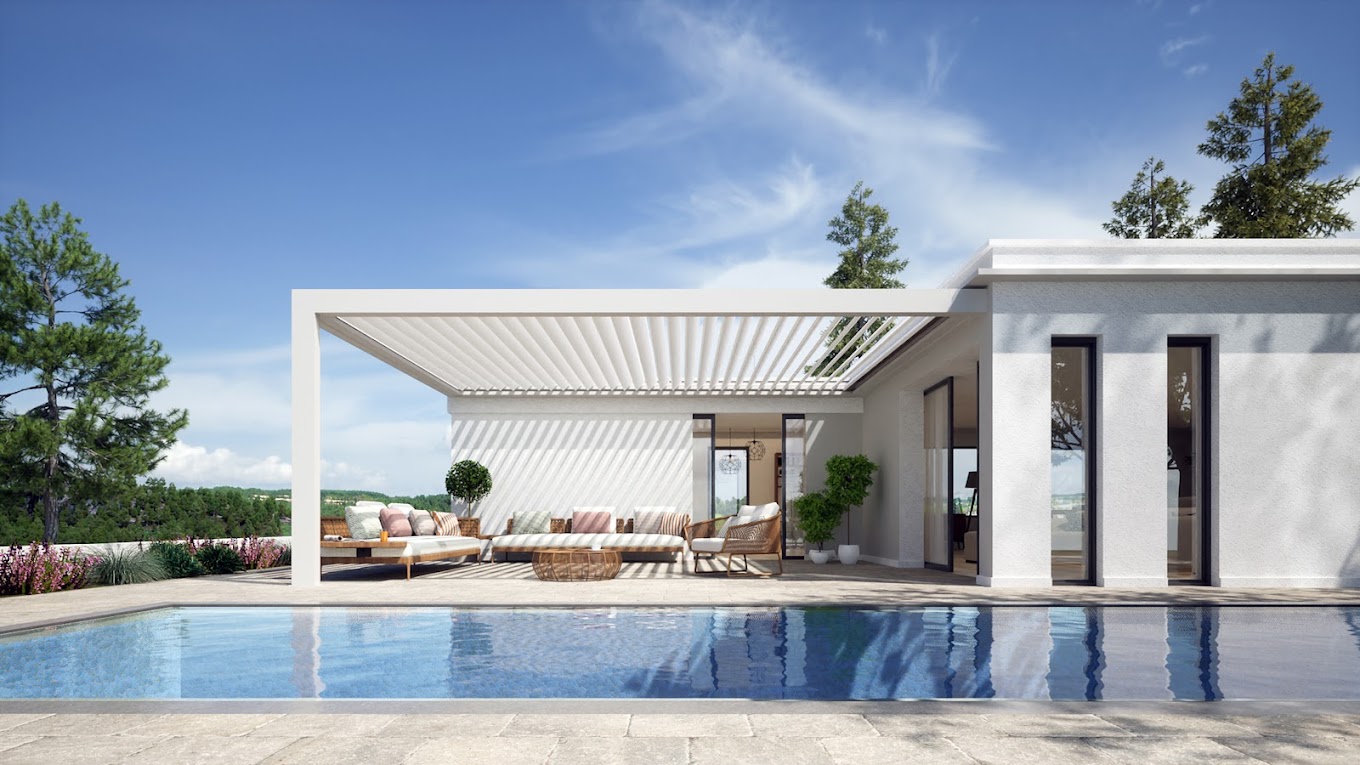 technology-4816658
Thermogreen - 3D Product Configurator for Outdoor Covers
Thermogreen AG is a Swiss family company that has been bringing outdoor living space since 1991. The company builds glass and open roofs for a smooth transition between home and garden. Their solutions are innovative, using the latest technologies, bringing outdoor living beyond just residential use.
The company is offering these covers in many options, from different types of roofs to various glass slider systems, zip screens, LED solutions, colors and accessories. Their range of sizes is customized and can join multiple roofs to make larger coverage. The complexity of the products made the company think of a solution that would make the design process more fun for both customers and design staff.
Digital Artflow's proposed solution was a web application that could be easily used by online visitors and also used internally by the design team. Will allow website visitors to easily use an interactive 3D application to design their roof, find the price and submit it for a staff review.
For the 3D visualization we used three.js WebGL library and imported all Sketchup components and applied rules. 
Product data such as title, description and price are pulled from Mendix ERP in real-time using the Rest API. The user interface was very important to be as user friendly as possible, we used Figma and a collaborative team of designers to create the best possible user experience including for mobile version.
The product configurator allows users to sign up, login, and save their projects, and an administrator can manage submitted projects from the backend.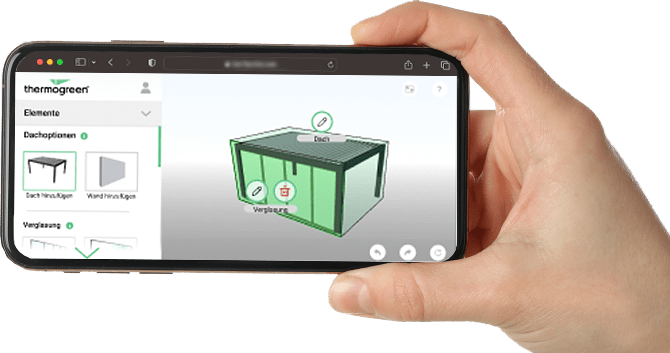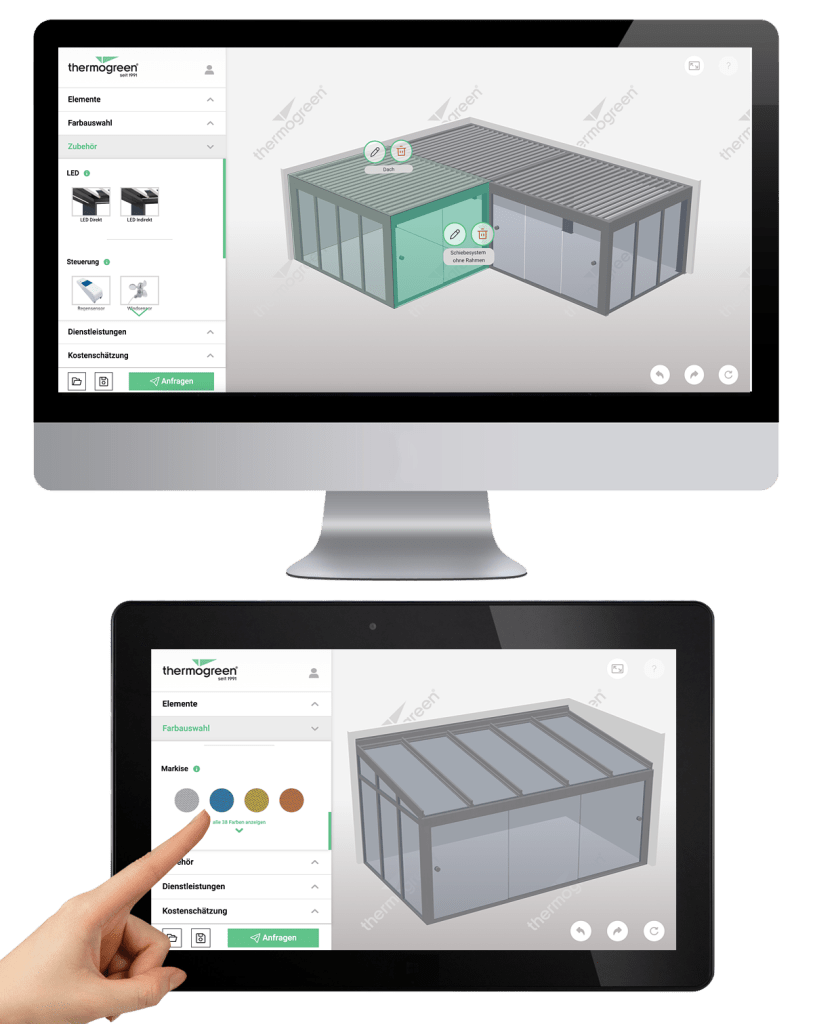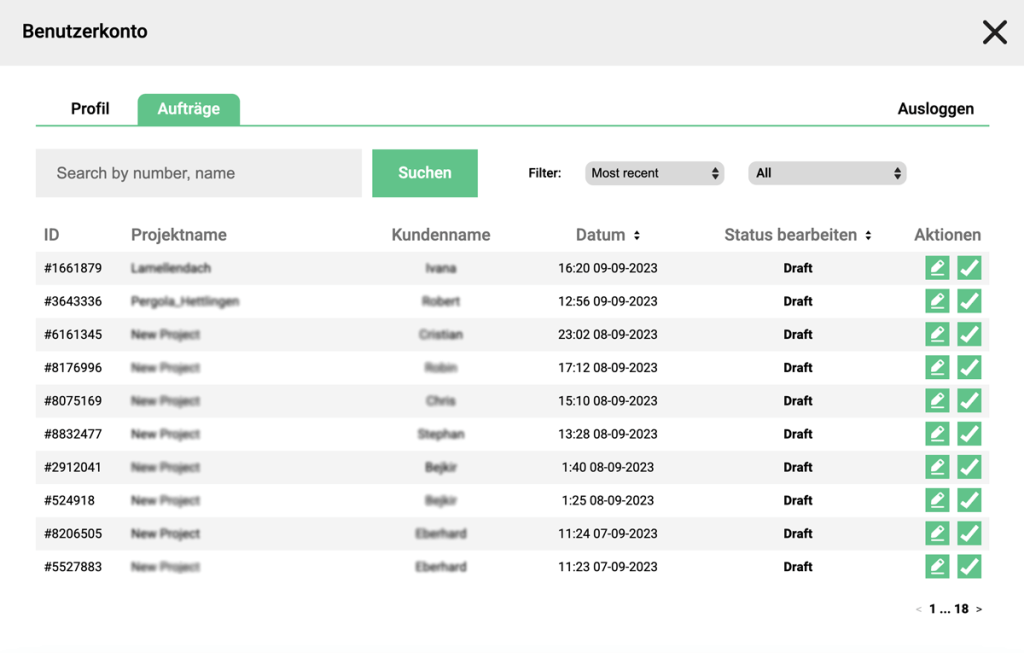 The 3d web application has made outdoor living spaces more accessible to the general public by giving any website visitor the ability to configure their own roof designs directly from a web browser. The app unlocked sales staff to easily design exterior roofing projects in a few clicks, without having to use in-house CAD software, which took much longer to produce. The app has also opened up new marketing opportunities, and the project is currently underway implementing Augmented Reality and other features.
"Thanks to Digital Artflow, the company has substantially increased lead generation and received positive customer acclaim. The project's complexity led to a few delays, but the service provider has accurately delivered the project within budget. Their commitment and technical prowess are commendable.
Ron Tiso – Executive Thermogreen AG