technology-4816658
Digital Artflow Named by Clutch as a Leading 2022 B2B Company in Romania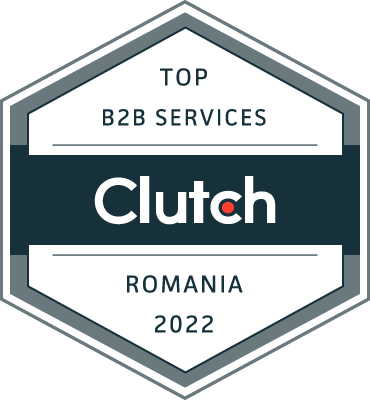 At Digital Artflow, we help businesses build scalable custom web applications, delivering them with the results they need to succeed.
Since 2009, we've been a trusted partner to medium and enterprise businesses as they navigate the digital landscape. We create solutions that are geared towards improving our partners' operations.
Today, we're proud to announce that we've been recognized as one of the leading companies in Romania this year. According to Clutch, a B2B reviews company, we're among the top web developers in 2022.
Clutch is a ratings and reviews platform dedicated to helping businesses connect with the services they require to tackle their challenges. Clutch cuts through disorganized market research through its transparent feedback methodology. In doing so, the B2B firm provides confidence to both buyers and sellers when it comes to providing or consuming information.
Take a look at the most recent reviews on our Clutch profile:
"Their team worked with us to understand our business better."
— Office Manager, Greenfield Contractors LLC
"They were easy to work with, and their communication was impressive."
— Marketing, Business Services Provider
"They did a great job of understanding our needs as an outsider from the industries they're accustomed to."
— Matt Wood, E-Commerce Project Manager, Wise Company
Thank you so much to our partners for taking the time to leave their feedback. We're truly honored to be your go-to provider for digital solutions, and we're excited to see what lies ahead for our partnerships.
Be sure to read more about our projects through Clutch! Additionally, we've been recognized as a leading company on Visual Objects, a portfolio-listing site.
If you're interested in working with us, please contact us right away!
Read Articles:
---